Written by Christian Lawlor on November 17, 2016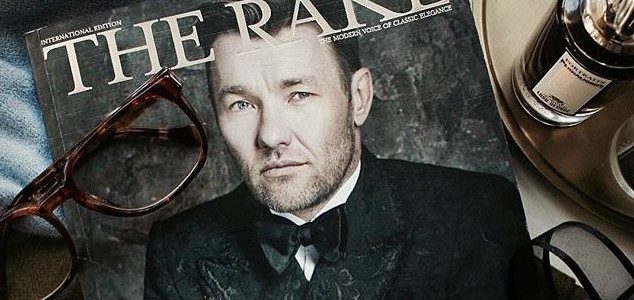 Newsagents are full of men's lifestyle magazines. From GQ and Esquire, to Men's Health and Men's Fitness. For the fashion and lifestyle conscious man, these magazines do hold a lot of information, but I sometimes find them to be a bit repetitive and often contain far too many advertisements. As a result of both travelling and generally keeping a look out for a fresh magazine, I have listed my top 5 alternative men's lifestyle magazines at the moment.
#The Rake.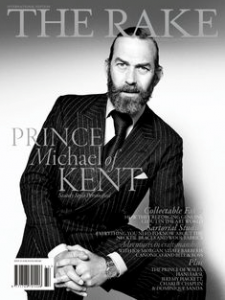 I came across this magazine, during the Pitti Uomo show in Florence last year.  Its contents probably leans a bit towards mainland European fashion and discusses topics from tailoring, fine watches and jewelry, shoes all the way to cigars, booze and travel.  You will still find advertisements in this magazine, but they will generally be for luxury brands such as Hermes, Crockett & Jones https://www.crockettandjones.com  and Brunello Cucinelli.  Its published 6 times per year, and in my opinion, it offers an important look at the other side of menswear, an not just the high street.  When I originally subscribed for this magazine, I sent my subscription and forgot all about it.  About a week later, I received a bottle of aftershave from Miller Harris in London, courtesy of The Rake.  Curiosity got the better of me and I priced the bottle.  £100.  Nice touch.
#2 Monocle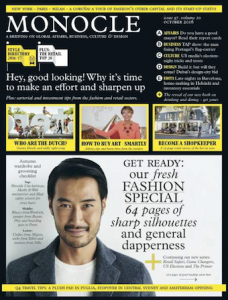 A bit more mainstream than the previous one, this covers everything. Fashion, travel, architecture and current affairs. What I like about this magazine is that it usually features things that don't usually feature in mainstream media and therefore I find it really interesting. For instance, recently they had a retail survey from around the world. It featured categories like "Cutest Grocery Store" this went to a shop called Mercearia das Flores in Porto. Or the "Best New Small Sportswear Shop" which went to a shop called The practical Man in Melbourne. A little like the Rake, when this magazine compiles Best Of lists, they will usually contain things that you wont generally find in mainstream menswear lifestyle magazines which for me, makes them interesting. These guys also have different types of annual subscription incentives.
#3 Kinfolk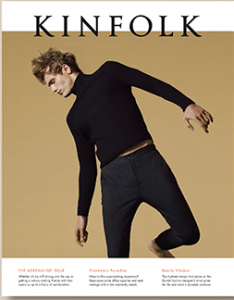 I would definitely still put this magazine in the men's lifestyle category, but it also fits into others too. If im honest, I probably buy this magazine because it just looks really good. It is the type of magazine that looks good on a coffee table or desk. Regardless of the articles its featuring, it always contains the most beautiful photos. Its definitely a magazine for the more design orientated person. It features interviews with all types of designers from architects to fashion and again, its not mainstream, so the stuff you come across in it, should be interesting.
#4 Jocks & Nerds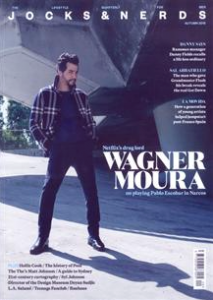 This is definitely the most hipster of the three so far. The latest issue features Wagner Moura from Narcos on Netflix, so that should give you the general feeling of the magazine. Covering similar categories to the others, this magazine is grungier than the previous three and would deal with music, fashion culture and design. Companies that choose to advertise in this magazine would be the like of Red Wing shoes, APC and the Kooples. Another good coffee table one, you have to like this, even just for the name. Its definitely a subscription on, as I haven't seen it in any shops. Its also quarterly.
Don't get me wrong. I still buy GQ or Vanity Fair from time to time, but for me, keeping an eye on what's happening not only in the world of menswear and design, but also in all aspects of life around the world, especially the lesser talked about things, these guys are my picks.
#5 The Gentlemans Journal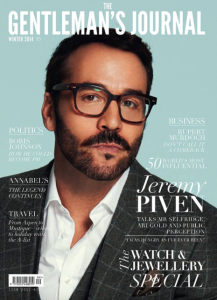 This is one I have only recently subscribed to, On occasions in the past when I have bought it, it was usually in Airports, Ive really enjoyed reading it.  Unfortunately I couldnt always find it so decided to subscribe.  Its published 6 times per year.  It covers mens fashion, lifestyle, etiquette, business and travel.   It covers features from the incredible life of Muhammed Ali, to the incredibal style of Cary Grant.  Its one of my favorites.